Save 20% on commercial water and sewer line protection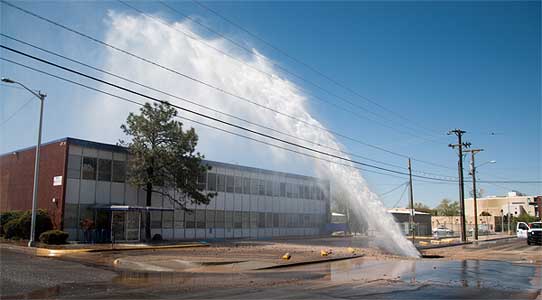 This is the last thing you want to see at your place of business.
As a business property owner, you are responsible for the water and sewer lines on your property. The average national cost for fixing water or sewer line damage ranges from $1,500 to $3,500, and if your lines need to be replaced, the cost can easily run into the tens of thousands of dollars. Unfortunately, these repairs are typically not covered by business insurance.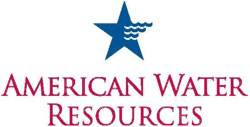 American Water Resources offers financial protection against the cost of repairing or replacing damaged commercial water or sewer lines - $30,000 worth of coverage is typically $24.99 per month, but for New Jersey Chamber of Commerce members, the monthly fee is only $19.99 (use promotion code NJCPC240 when you enroll).
If your water or sewer line becomes damaged or clogged, American Water Resources handles everything from finding a qualified, local contractor to handling permits to providing basic site restoration.
More than 1.3 million customers are protected by American Water Resources:
Covers service line repairs that your business insurance won't.
 
Provides up to $12,000 for water line repairs and up to $18,000 for sewer line repairs.
 
No deductible required.
 
Save time and avoid the hassle - If there is ever a problem, just make one call to our 24-hour a day, 365-day a year service hotline, and a local, insured, independent contractor will fix it fast.
 
No extra charge for overtime, after-hours, weekends or holidays.
 
All covered repairs have a one year warranty.
 
Guaranteed compliance with all local and state codes.
 
We handle all permits and inspections.
 
We handle basic site restoration including backfilling, reseeding and repaving.
 
No property inspection required.
 
Proven company - American Water Resources is a subsidiary of American Water, the largest water and wastewater company in the US, servicing property owners for over 127 years.
 
Over 91% of our business customers are highly satisfied.
 
Proud member of the NJ Chamber of Commerce and the US Chamber of Commerce.
Enroll Now or call 1-866-273-3295
Exclusive offer for NJ Chamber of Commerce members –
Use Promotion Code NJCPC240 when you enroll to save 20% off the monthly price
($19.99 a month compared to the regular price of $24.99 a month)