Get a New Phone System & Save Money Every Month without Buying Any New Equipment!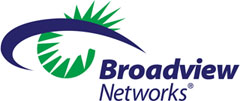 Broadview's OfficeSuite is an easy-to-use, cloud phone system trusted by more than 100,000 business people every day. OfficeSuite unifies all your communications in the cloud and requires no out-of-pocket expense for new equipment and can save your thousands every year.

OfficeSuite includes everything you need to communicate over the phone, online and via fax—including a complete office phone system, high-quality phones, iPhone, iPad and Android apps, unlimited calling, common and advanced features, online fax service, as well as Internet access and multi-site data networking options.
Call before the end of the year and NJ Chamber members will receive a free month of service!
For a live demonstration and quote call George Schneider at 856-628-8396 or click here