The Edge for November / December 2017
An Exclusive Article for NJ ChamberEdge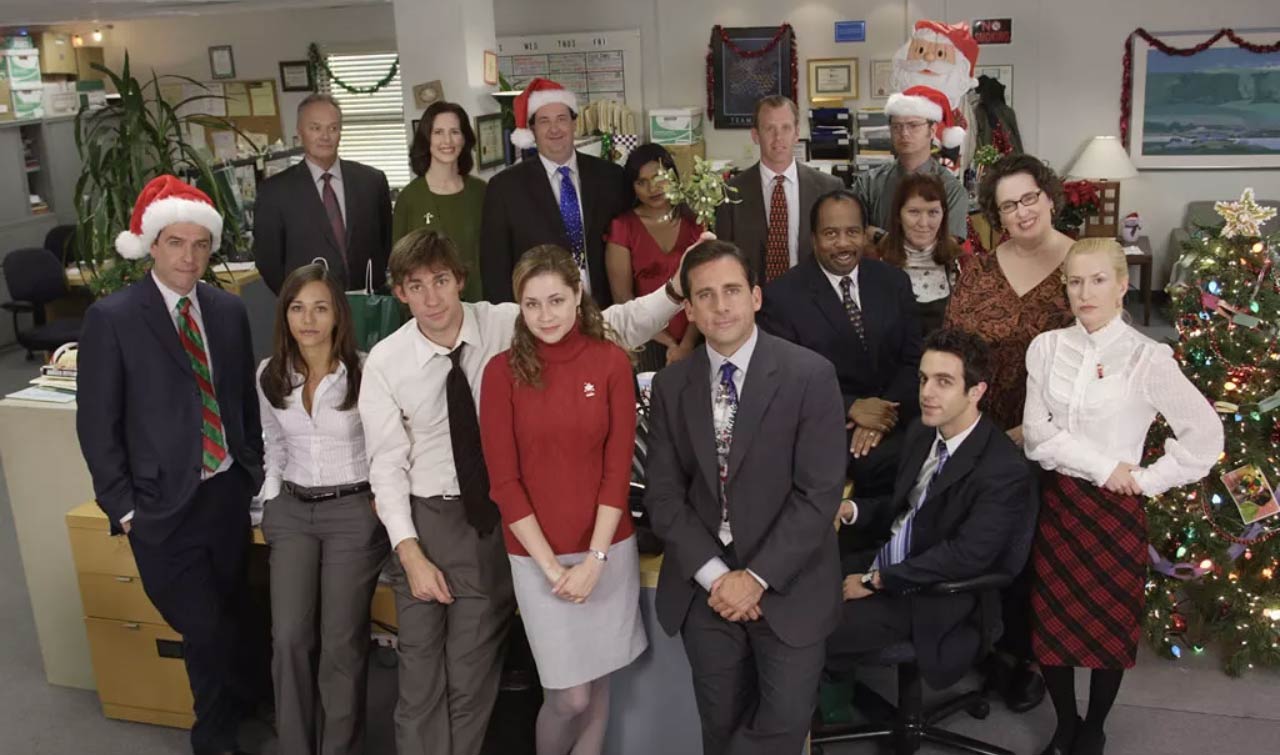 The Office, U.S. | NBC
What happens in New Jersey offices during the holiday season, besides more homemade cookies and fewer emails? It turns out there is a lot of team bonding, a lot of giving, and, yes, a lot of eating. Check out what New Jersey executives said about the holiday traditions at their offices. They may give you a few holiday ideas for your company.
A Week of Caring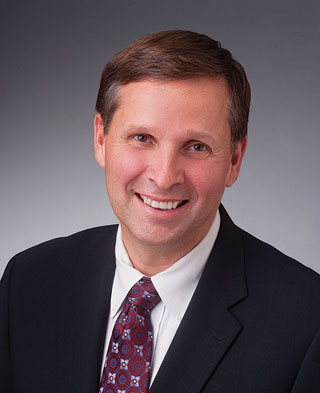 One of Withum's annual traditions is "Withum Week of Caring" held during the three days before Thanksgiving. Team members around the accounting firm volunteer their time and talents to a charity, in lieu of going in to the office. We work with many different charitable organizations – children's hospitals, social service organizations, animal shelters and soup kitchens – to create volunteer opportunities such as painting, sorting or preparing food, packing Thanksgiving dinner baskets, or reading books to children. We all wear Withum-blue "Community Cares" t-shirts to these events, which visually unify us as one true team. Since the inception of the program in 2011, Withum has helped approximately 50 different non-profits each year by volunteering up to 2,000 hours of time during these three special days.
– Bill Hagaman, CEO & Managing Partner, Withum
A Giving Tree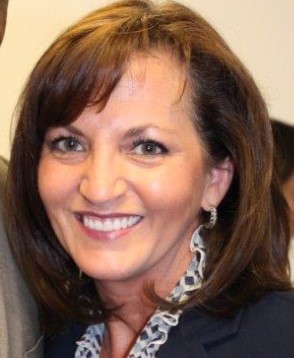 A consistent tradition at Gannett NJ has been our 'Giving Tree.' We partner with a charitable organization where young boys and girls request a gift from Santa. In the past years, the children have requested coats, gloves, small toys or games. We decorate the tree with ornaments each containing a child's name, age and the item they would love to receive. Gannett NJ staff members choose an ornament and then shop and wrap the gift for that child. We collect the gifts and deliver them to the organization. The children are elated that they have a gift for Christmas.
– Karen Guarasi, Regional VP Sales, Gannett NJ
Celebrating Together – and Making a Difference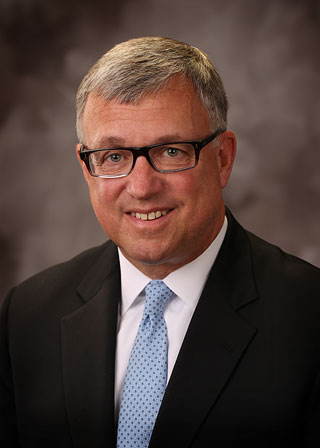 The holidays are about friends and family coming together -- and at Delta Dental of New Jersey, we hold a series of holiday events at help to bring us closer together. At our employee holiday luncheon, we sing holiday songs, some altered to include dental themes; and each employee receives a gift card before getting the rest of the afternoon off for holiday shopping. We also host a Saturday morning holiday breakfast for employees and their families featuring a visit from Santa (riding a motorcycle), a gift card for each child from Santa, and games and crafts for children orchestrated by our employee volunteers. Even the grandkids are welcome to attend! In order to give back to the community, we hold a 'Holiday of Hope' charity drive, encouraging employees to bring a gift for a child at the Boys and Girls Club of Newark - with the goal of at least one hundred gifts. It's important to us at Delta Dental that we celebrate the holidays together – it helps relieve the stress of the season and lets us take some time to appreciate our colleagues."
– Dennis G. Wilson, President and CEO, Delta Dental of New Jersey
A Massive Food Drive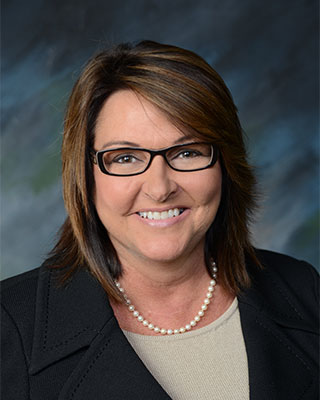 Wells Fargo is initiating what we hope will be a new annual tradition. We are launching a food drive during the holiday season. Using our immense network, which includes 288 New Jersey retail branches and 5,700 employees, we are collecting non-perishable goods for those in need. There will be food collection bins stationed across all Wells Fargo branches, and community members are invited to make food donations. Wells Fargo will also create mobile food banks to travel the country, with stops at events in cities such as New York and Philadelphia. Wells Fargo is working with United Way Worldwide to create a long-term program that will support hunger-related causes in our local communities through an additional $5 million grant to the United Way in support of this effort. This is in addition to the food-related volunteer opportunities Wells Fargo team members traditionally engage in. Our employees jump at the opportunity to help others by volunteering at local food banks and other non-profits. This provides those in need with services, and serves as a valuable team-building exercise for employees to work together and form bonds.
– Larisa Perry, Northeast Community Bank Lead Region President, Wells Fargo
Cookies, Hot Chocolate, Music and Knit Caps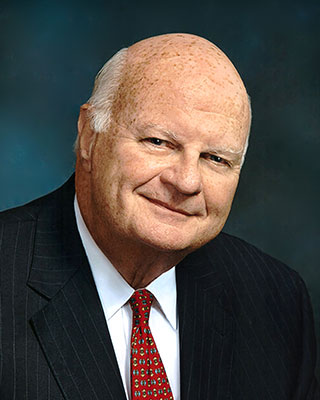 While we celebrate the holidays at Trinitas Regional Medical Center in many ways, there is no tradition as heartwarming as the Christmas morning delivery of cookies and hot chocolate to our patients and staff by a growing number of volunteers. What started as a small group of mostly Jewish community members visiting patients at Christmas has grown to more than 70 volunteers - including staff members who come in on their day off - representing all faiths. People bring their friends and family, and tell us that their Christmas visit to Trinitas is now a cherished tradition. They make sure they visit every patient area, from the emergency department to the long-term care facility. Every employee receives a visit and some holiday cheer. Some of the volunteers even bring guitars and sing. When they reach maternity, the volunteers make sure every newborn receives a hand knitted hat and blanket. It's a wonderful tradition for all. After the traditional holidays end, our local Assemblywoman, Annette Quijano, leads another group of dedicated volunteers from the law enforcement community who deliver hundreds of toys to the children in our inpatient Behavioral Health programs. This cherished tradition takes place on Three Kings Day in January.
– Gary S. Horan, president & CEO, Trinitas Regional Medical Center
Bringing Employees Together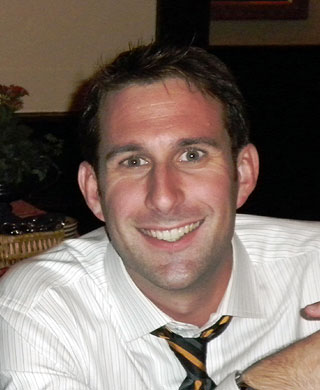 Each holiday season, Morey's Piers hosts a holiday party that brings all of our associates together. Such gatherings serve as a reminder that it takes many different skillsets and a great deal of teamwork to operate a successful business. We hold our event during work hours as we know people have many obligations around the holidays. We like to enjoy time away from our normal work environments, so we do our best to change venues from year to year. This allows our associates to explore other local businesses - restaurants, breweries, hotels. We have a raffle to benefit charities, along with an auction for prizes, gift cards, etc., from different local vendors.
– Will B. Morey, Operations Manager, Morey's Piers